Phil Wilkinson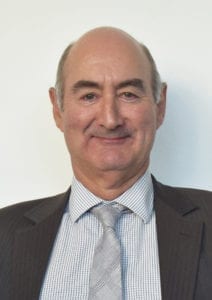 Phil became Chair of the Board of Corporation in February 2022, and was previously Corporation Vice Chair.
Phil is CEO of Ascentis, an awarding organisation for educational qualifications for Further Education (FE) colleges, training providers, schools and employers. Recently crowned 'awarding organisation of the year' by the Federation of Awarding Bodies, Ascentis is a registered charity and Phil's role as CEO includes responsibility for corporate performance and strategic development. Phil is also the Chairman of International Dyslexia Learning Solutions Ltd, a subsidiary of Ascentis that provides specialist dyslexia and dyscalculia software to schools in the UK and overseas.
A member of the Institute of Directors, Phil has a M.Ed in Educational Studies, M.Sc. in Human Biology and B.Sc (Hons) in Biology – and is a qualified teacher. Phil's experience in FE includes previously being a lecturer in Higher Education and also as a Head of Division and Assistant Principal at FE Colleges in the north west.