Lisa O'Loughlin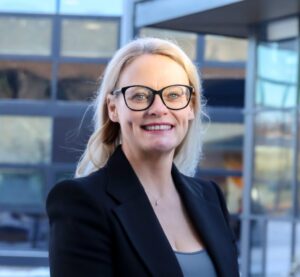 Lisa O'Loughlin is the Principal and CEO of Nelson and Colne College Group. She has a wealth of experience within the Further Education Sector having joined NCCG from The Manchester College, where she was Principal and Deputy CEO at LTE.
Lisa is committed to developing a college strategy and operational plan which will see both learner achievement and learner satisfaction increase, across all areas, with a key focus on ensuring a strong Academic and Technical Education Strategy, leading to high quality destinations. This advancement of high-quality technical education that meets the needs of the region's employers is at the heart of Lisa's leadership plan, and she is committed to growing employer partnerships and securing real opportunities for learners to develop the skills they need to drive today's workforce.
Having previously worked in East Lancashire, as Deputy Principal of Blackburn College between 2007 and 2013, Lisa is no stranger to the area and is dedicated to ensuring that all learners, at all levels and all ages, are able to access only the very best skills and experience throughout their education.